Our vision is for the people of Hawaii with serious illness to have access to high quality, team based, person centered palliative care, in the setting they prefer.
Palliative care is a win-win-win-win
Expanding access to palliative care benefits all parts of the healthcare system
People living with serious illness
People living with serious illness are better able to manage physical and emotional symptoms and have peace of mind that their care is consistent with what matters most.
Families and caregivers
Families and caregivers feel supported and better equipped to help their loved ones.
Clinicians
Clinicians experience greater professional satisfaction and less burnout.
Health systems
Health systems benefit from better quality care at a greater value and an expert, stable and resilient clinician workforce.
Source: Center to Advance Palliative Care (www.capc.org)
"The palliative team was so wonderful. The beauty of it was that prior to the supportive care team coming on board, my mom was constantly in the ER for one reason or another. Once they were on board, she did not have any more trips to the emergency room. She didn't need to go anywhere. It could all be brought to her. And that just made all the difference. She was always in charge. She never gave up control. That was important for her."
— Retired physician talking about her mother's experience with in-home palliative care in Hawaii
What is palliative care?
Palliative care is specialized medical care for people living with a serious illness. This type of care is focused on providing relief from the symptoms and stress of the illness. The goal is to improve quality of life for both the patient and the family.
Palliative care is provided by a team of specially-trained doctors, nurses and other specialists who work together with a patient's other doctors to provide an extra layer of support.
Palliative care is based on the needs of the patient, not on the patient's prognosis.
This care is appropriate at any age and at any stage in a serious illness, and it can be provided along with curative treatment. Center to Advance Palliative Care (CAPC, 2019)
Palliative care provides care when care is needed, 24 hours a day, 7 days a week. Care is provided in the community and home, not just in the office and hospital.
Our Mission is to serve as a catalyst and convener to improve access to high quality palliative care.
Why is expanding access to palliative care so important for Hawai'i?
Current Gap in care in Hawai'i
Right now, in Hawai'i, there is a large gap between the type of care most people with serious illness receive and best care possible. This results in unnecessary suffering and unwanted care when better options for care could be available for our ohana.
Palliative care is best care for people with serious illness.
People of all ages with serious illness often choose palliative care to improve quality of life as much as possible while continuing with their curative treatment. High quality palliative care reduces pain, confusion and fear, as well as fragmentation of care. Best care increases comfort, relief, coordination of care and quality of life.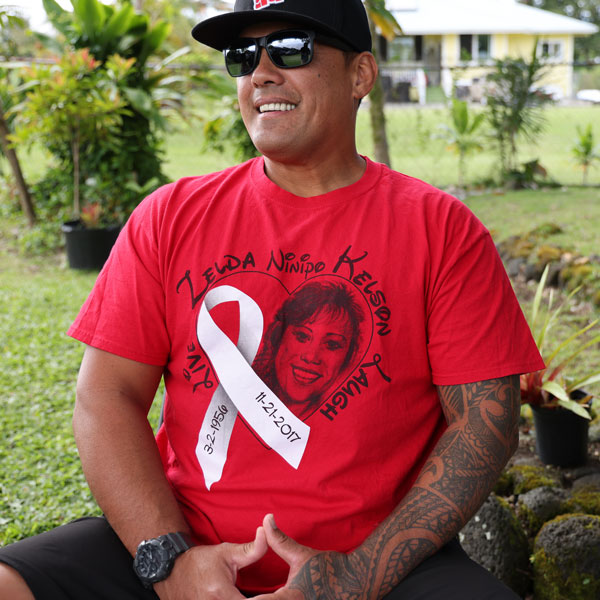 Past Events:
June 26, 2021 – Virtual Summit hosted by Hui Pohala & Med-QUEST
The goal of Summit was to review and collect feedback regarding a proposed MedQuest Benefit for palliative care.
June 23, 2023 – Friends of Hui Pohala Event
HP hosted an evening of sharing, networking, and learning to support the community. Presentations shared current initiatives with facilitated feedback discussion.
Who We Are
Hui Pohala is a growing coalition of diverse stakeholders working to improve access to high quality palliative care throughout Hawaii.